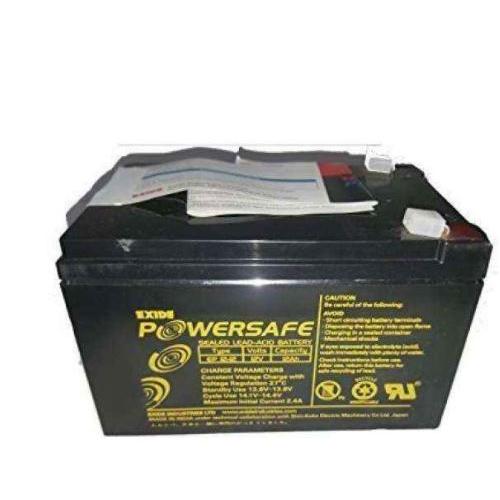 Exide Battery 12V 12AH, EP12-12
Genuine Products
GST Invoice
Secure payment
Return Policy
Product details
ABS Container & Lid.
Better conductivity, Free from corrosion, Over Partition Welding, Free from inter-cell weld failure.
Thicker Separator, More acid volume, Better capacity retention, Improved electrical performance.
New Improved Sealed Maintenance free.
Free from Orientation Constraints.
Eco-Friendly.
Easy Handling and No Installation.
Constraints.
Ready-to-Use.
Long Service Life.
Low Self-Discharge.
Excellent Charge Retention and Recovering Ability.
Superior High-Rate.
Discharge.
High Reliability.
Wide Range.
Weighing Scale and in many other applications.
EP SERIES: Small and medium sized sealed lead acid battery performance characteristics conforming to JIS C8702.
Brass Terminal with Lead Coating.
Stronger and free from distortion.
Better aesthetics.
Product Features
RNS ID : RS078778

Brand Name : Exide

Part Number : EP12-12

Warranty : 12 Months

Weight (kg) : 4 kg